Joyce Yahouda Gallery

Mobilità
Curators: Joyce Yahouda and Maude Arsenault
presented by Genesis Motors Canada
September 19, 2017
From 6 to 9 pm
Maxville Studio, 1307 avenue Van Horne, H2V 2K7
Max Abadian, Maude Arsenault, Jacques Bilodeau, Annie Briard, David Ellingsen, Moridja Kitenge, Nicolas Mavrikakis, François Ollivier, Le Pigeon, Alana Riley, Stephen Schofield, Daniel Shipp, Victor Varga Villafuerte, Louise Viger, Paul Wong, Lee Yanor
Mobilità is movement, the capacity to move; it is mobility. We live in a mobile era, undoubtedly more than ever before in the history of non-nomadic cultures.
If instability and the absence of seemingly immutable material or emotional bonds constitute the fragile face of mobility, the notion is also paired with a number of desirable conditions, such as fluidity, flexibility, adaptability, accessibility, diversity, exchange, freedom and discovery – all of which hold strength. As Lafontaine's reed that merely bends when the winds blow wild. 
More information
|
Press release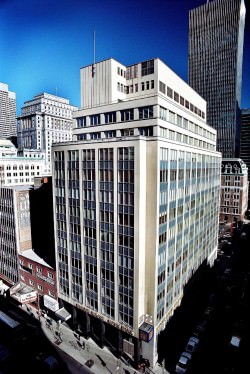 Our office new location
1134 Ste-Catherine West, local 770, Montreal
News
No news at the moment.