Denis Rousseau

Biography - Denis Rousseau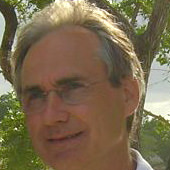 Born in 1951 and raised in Ottawa, Denis Rousseau holds a Bachelors of Fine Arts from University of Ottawa. Denis Rousseau is a sculptor, a video artist and a photographer; he is a multi-talented artist who has demonstrated more than 20 years of predilection for installation and kinetic art. Various themes such as birth, the sacred, death and sexuality are reference points for these objects, whose relationship with the body is apparent. The movement of such objects is often activated by visitors or follows an established rhythm. Rousseau is known for addressing his themes with irony, playfulness and absurdity.
Since 1976, Denis Rousseau's work has been shown in many individual and collective exhibitions in Quebec, Canada and abroad, notably at Christiane Chassey Gallery (Montreal, 1991), Les voûtes Poyenne (Bordeaux, 2004). In 2005 the Musée Régional de Rimouski presented his work in a solo show. Several exhibition catalogues and booklets have been devoted to him.
His work is featured in several private and personal collections, including the Musée National des Beaux-Arts du Québec, the Musée Canadien de la Photographie Contemporaine, the Musée Régional de Rimouski and the Musée d'Art Contemporain de Montreal.
Denis Rousseau's work is represented in Montreal by Joyce Yahouda Gallery