The Golden Age of Jazz

The Golden Age of Jazz
Photographie
27 juin au 22 août 2015
Vernissage : Samedi 27 juin 2015, 16h - 18h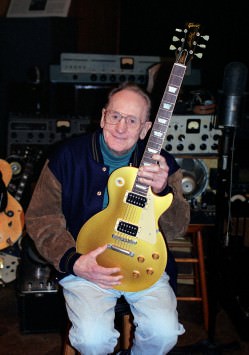 Les Paul - At Home, Mahwah, New Jersey, July 15, 2000
2000
Impression numérique chromogène (papier photographique à base de fibre)
48.3 x 33 cm /
19 x 13 in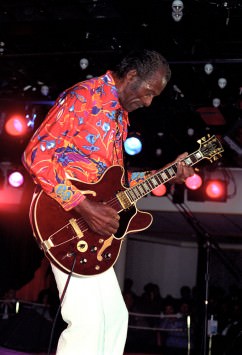 Chuck Berry - Aboard the M/S Seaward in the Caribbean Sea, August 20, 1994
1994
Impression numérique chromogène (papier photographique à base de fibre)
48.3 x 33 cm /
19 x 13 in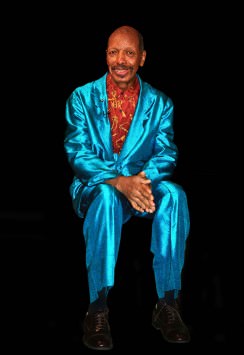 Ornette Coleman - The Monterey Jazz Festival, Monterey, California, September 23, 2007
2007
Impression numérique chromogène (papier photographique à base de fibre)
48.3 x 33 cm /
19 x 13 in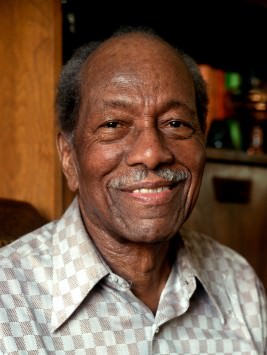 Andy Kirk (1898-1992) New York, New York, September 15, 1986
1986
Impression numérique chromogène (papier photographique à base de fibre)
44.5 x 33 cm /
17.5 x 13 in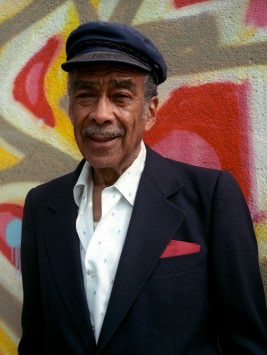 Buck Clayton (1911-1991) Jamaica, New York, September 24, 1986
1986
Impression numérique chromogène (papier photographique à base de fibre)
44.5 x 33 cm /
17.5 x 13 in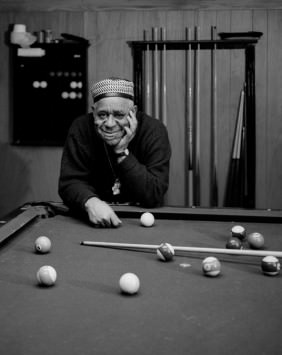 Dizzy Gillespie (1917-1993) Englewood, New Jersey, March 19, 1991
1991
Impression numérique chromogène (papier photographique à base de fibre)
55.9 x 43.2 cm /
22 x 17 in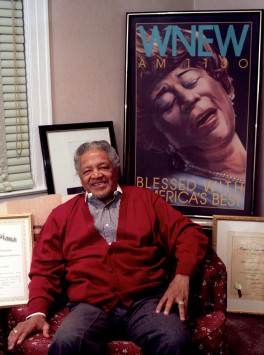 Illinois Jacquet (1922-2004) St. Albans, New York, April 18, 1996
1996
Impression numérique chromogène (papier photographique à base de fibre)
44.5 x 33 cm /
17.5 x 13 in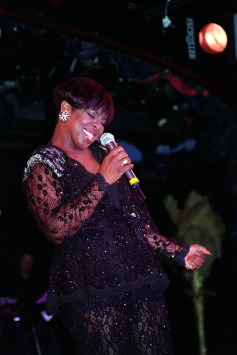 Gladys Knight - Aboard the M/S Seaward in the Caribbean Sea, August 27, 1994
1994
Impression numérique chromogène (papier photographique à base de fibre)
48.3 x 33 cm /
19 x 13 in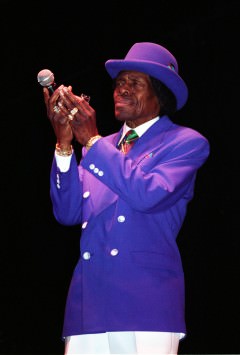 Junior Wells - The Blues Cruise aboard the S/S Norway, Saga Theater, May 22, 1997
1997
Impression numérique chromogène (papier photographique à base de fibre)
48.3 x 33 cm /
19 x 13 in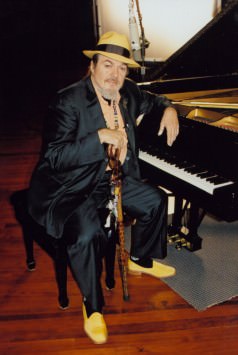 Dr. John - Eastwood Scoring Stage, Warner Bros. Lot, Burbank, California, June 30, 2003
2003
Impression numérique chromogène (papier photographique à base de fibre)
48.3 x 33 cm /
19 x 13 in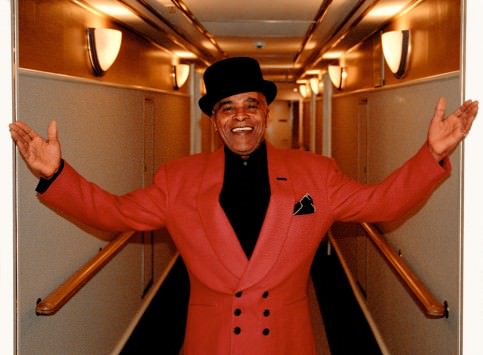 Jon Hendricks - The Floating Jazz Festival aboard the Queen Elizabeth 2, October 29, 2000
2000
Impression numérique chromogène (papier photographique à base de fibre)
48.3 x 33 cm /
19 x 13 in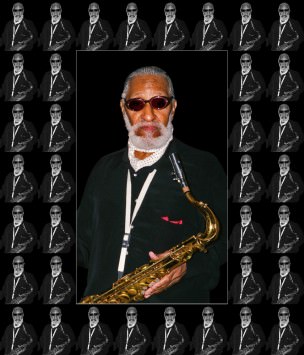 Sonny Rollins - Monterey Jazz Festival, Monterey, California, September 23, 2007
2007
Impression numérique chromogène (papier photographique à base de fibre)
55.8 x 43.2 cm /
22 x 17 in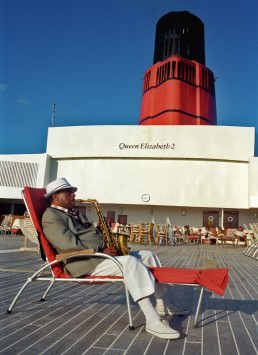 Lou Donaldson - The Floating Jazz Festival aboard the Queen Elizabeth 2, November 10, 1999
1999
Impression numérique chromogène (papier photographique à base de fibre)
48.3 x 33 cm /
19 x 13 in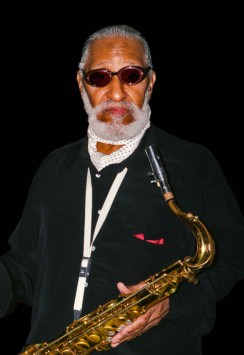 Sonny Rollins - The Monterey Jazz Festival, Monterey, California, September 23, 2007
2007
Impression numérique chromogène (papier photographique à base de fibre)
48.3 x 33 cm /
19 x 13 in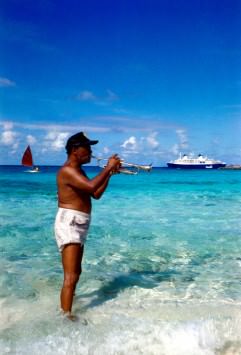 Clark Terry - The Floating Jazz Festival, Little Stirrup Cay, The Bahamas, October 16, 1985
1985
Impression numérique chromogène (papier photographique à base de fibre)
48.3 x 33 cm /
19 x 13 in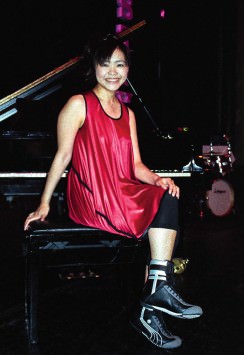 Hiromi - The Bern Jazz Festival, Stadttheater, Bern, Switzerland, May 25, 2008
2008
Impression numérique chromogène (papier photographique à base de fibre)
48.3 x 33 cm /
19 x 13 in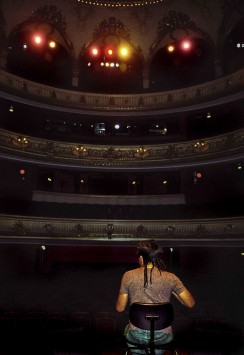 Bobby McFerrin - The Bern Jazz Festival, Stadttheater, Bern, Switzerland, May 22, 2009
2009
Impression numérique chromogène (papier photographique à base de fibre)
48.3 x 33 cm /
19 x 13 in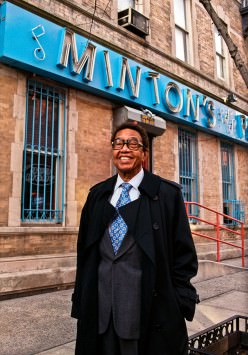 Billy Taylor - Outside Minton's, 206 West 118th Street, Harlem, New York, January 8, 2008
2008
Impression numérique chromogène (papier photographique à base de fibre)
48.3 x 33 cm /
19 x 13 in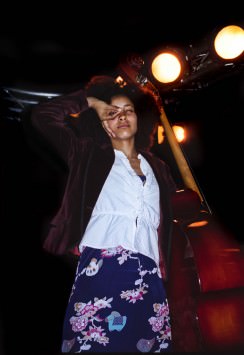 Esperanza - Spaulding The Bern Jazz Festival, Marians Jazzroom, Bern, Switzerland, May 22, 2008
2008
Impression numérique chromogène (papier photographique à base de fibre)
48.3 x 33 cm /
19 x 13 in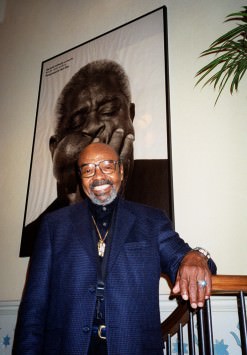 James Moody - The Bern Jazz Festival, Innere Enge Hotel, Bern, Switzerland, May 18, 2006
2006
Impression numérique chromogène (papier photographique à base de fibre)
48.3 x 33 cm /
19 x 13 in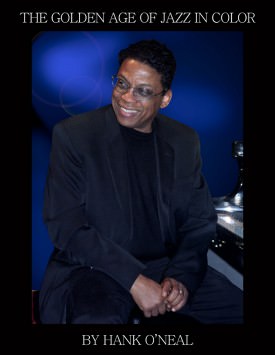 Herbie Hancock - The Blue Note, New York, New York, December 30, 2003
2003
Impression numérique chromogène (papier photographique à base de fibre)
48.3 x 33 cm /
19 x 13 in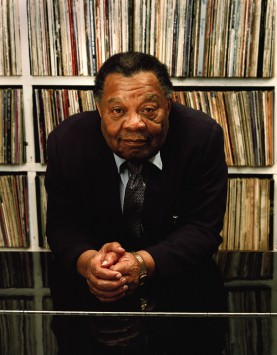 Jay McShann - 830 Broadway, New York, New York, February 2, 1989
1989
Impression numérique chromogène (papier photographique à base de fibre)
48.3 x 33 cm /
19 x 13 in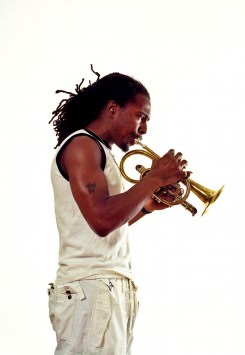 Roy Hargrove - 830 Broadway, Tom Caravaglia Studio, New York, New York, May 25, 2004
2004
Impression numérique chromogène (papier photographique à base de fibre)
48.3 x 33 cm /
19 x 13 in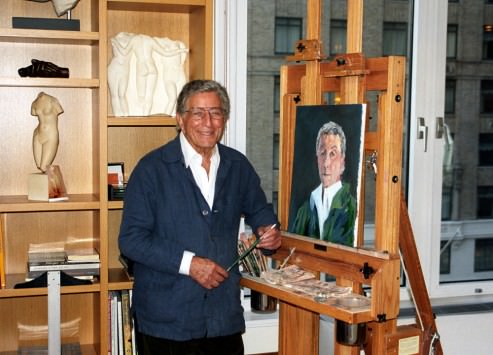 Tony Bennett - At his studio, 100 Central Park South, New York, New York, March 8, 2007
2007
Impression numérique chromogène (papier photographique à base de fibre)
48.3 x 33 cm /
19 x 13 in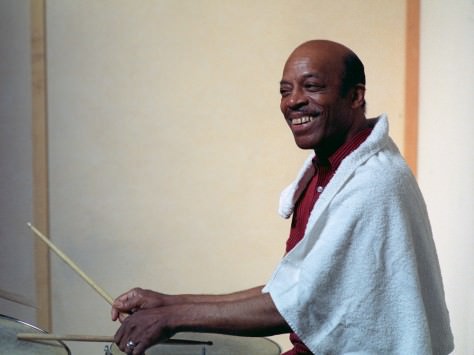 Jo Jones - WARP Studio, Born To Swing sessions, late 1972
1972
Impression numérique chromogène (papier photographique à base de fibre)
48.3 x 33 cm /
19 x 13 in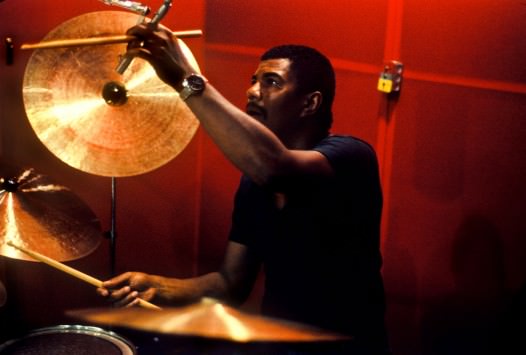 Jack DeJohnette - Vanguard Recording Studio, New York, New York, August 21, 1981
1981
Impression numérique chromogène (papier photographique à base de fibre)
48.3 x 33 cm /
19 x 13 in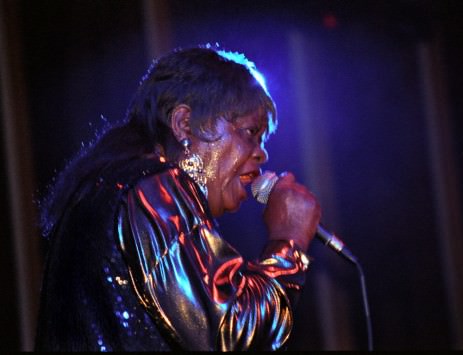 Koko Taylor - The Blues Cruise aboard the S/S Norway, Saga Theater, December 15, 1997
1997
Impression numérique chromogène (papier photographique à base de fibre)
48.3 x 33 cm /
19 x 13 in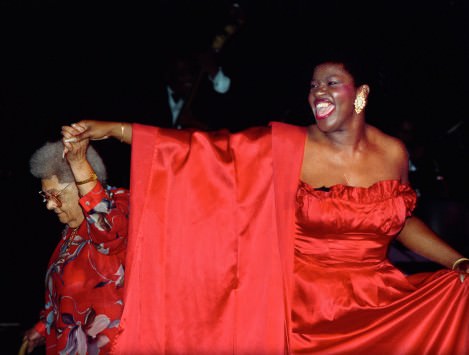 Blue Lu Barker & Juanita Brooks - The Floating Jazz festival aboard the S/S Norway, Checker's Cabaret, October 27, 1987
1987
Impression numérique chromogène (papier photographique à base de fibre)
48.3 x 33 cm /
19 x 13 in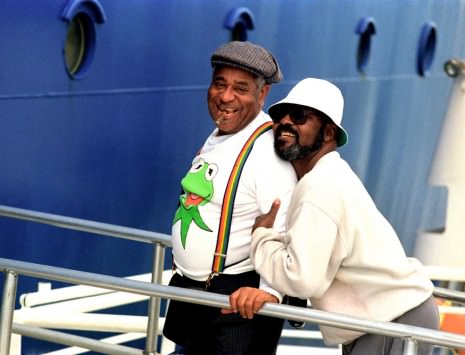 Dizzy Gillespie & James Moody - The Floating Jazz Festival boarding the S/S Norway, US Virgin Islands, October 21, 1986
1986
Impression numérique chromogène (papier photographique à base de fibre)
48.3 x 33 cm /
19 x 13 in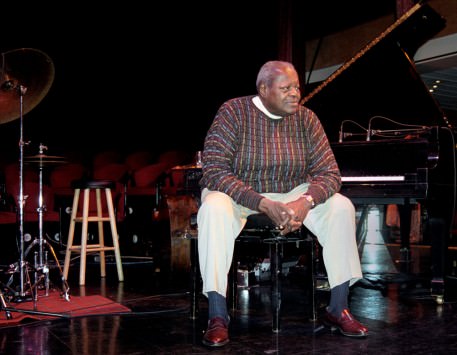 Oscar Peterson - The Floating Jazz Festival aboard the Queen Elizabeth 2, The Grand Lounge, November 8, 1999
1999
Impression numérique chromogène (papier photographique à base de fibre)
48.3 x 33 cm /
19 x 13 in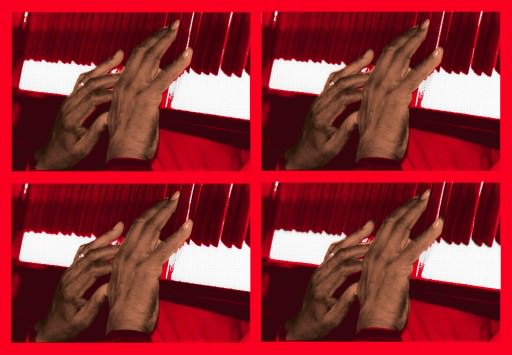 Oscar Peterson - The Floating Jazz Festival aboard the Queen Elizabeth 2, The Grand Lounge, November 8, 1999
1999
Impression numérique chromogène (papier photographique à base de fibre)
55.9 x 38.7 cm /
22 x 15.3 in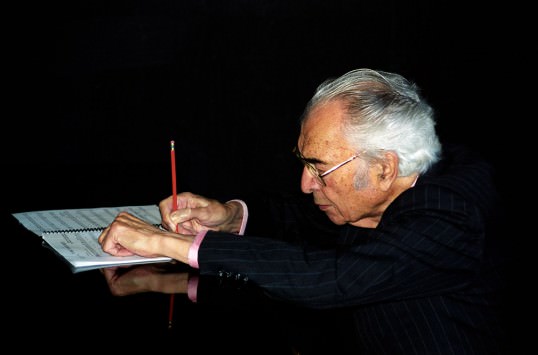 Dave Brubeck - The Red Pencil, Jimmy Lyons Stage, The Monterey Jazz Festival, Monterey, California, September 16, 2006
2006
Impression numérique chromogène (papier photographique à base de fibre)
48.3 x 33 cm /
19 x 13 in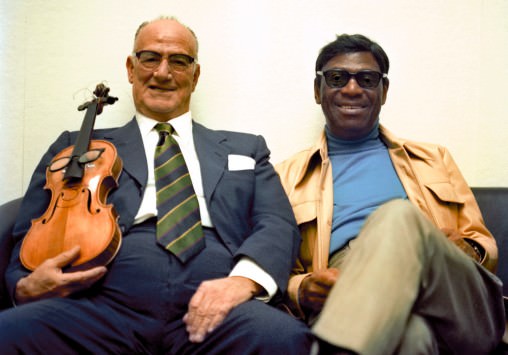 Joe Venuti & Earl Hines - Downtown Sound, 173 Christopher Street, New York, New York, October 22, 1975
1975
Impression numérique chromogène (papier photographique à base de fibre)
48.3 x 33 cm /
19 x 13 in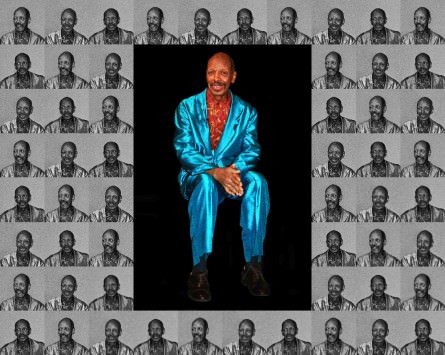 Ornette Coleman #1 - Monterey Jazz Festival, Monterey, California, September 23, 2007
2007
Impression numérique chromogène (papier photographique à base de fibre)
43.2 x 55.9 cm /
17 x 22 in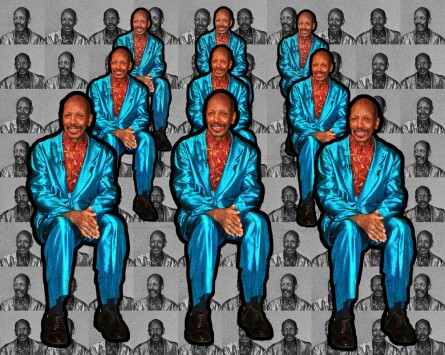 Ornette Coleman #2 - Monterey Jazz Festival, Monterey, California, September 23, 2007
2007
Impression numérique chromogène (papier photographique à base de fibre)
43.2 x 55.9 cm /
17 x 22 in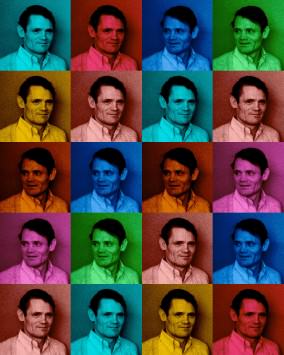 Chet Baker - Downtown Sound, 173 Christopher Street, early December 1977
1977
Impression numérique chromogène (papier photographique à base de fibre)
55.9 x 43.2 cm /
22 x 17 in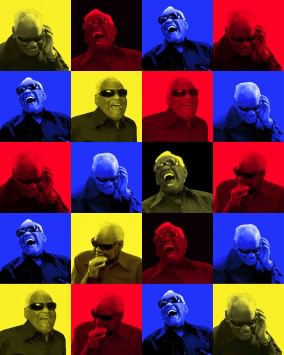 Ray Charles - RPM Studio, Los Angeles, California, July 1, 2003
2003
Impression numérique chromogène (papier photographique à base de fibre)
55.9 x 43. cm /
22 x 17 in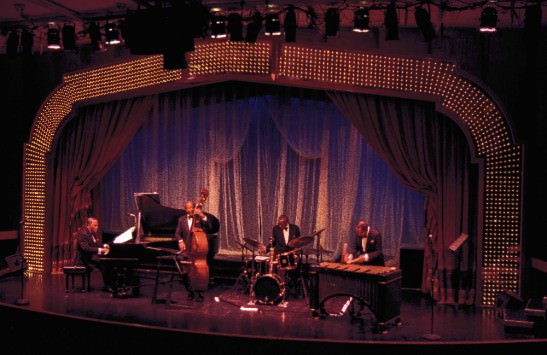 The Modern Jazz Quartet John Lewis (piano), Milt Jackson (vibraphone), Percy Heath (bass) & Connie Kay (drums) - The Floating Jazz Festival aboard the S/S Norway, Saga Theater, October 27, 1994
1994
Impression numérique chromogène (papier photographique à base de fibre)
27.9 x 43.2 cm /
11 x 17 in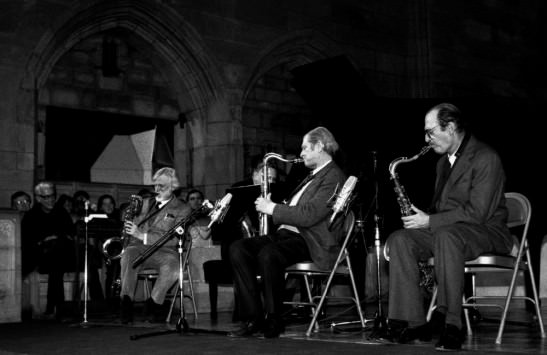 Gerry Mulligan, Al Cohn, Zoot Sims & Dave McKenna - The Church of the Heavenly Rest, New York, New York, January 13, 1985
1985
Impression numérique chromogène (papier photographique à base de fibre)
27.9 x 43.2 cm /
11 x 17 in
Dexter Gordon - The Floating Jazz Festival aboard the S/S Norway, Saga Theater, October 29, 1988
1988
Impression numérique chromogène (papier photographique à base de fibre)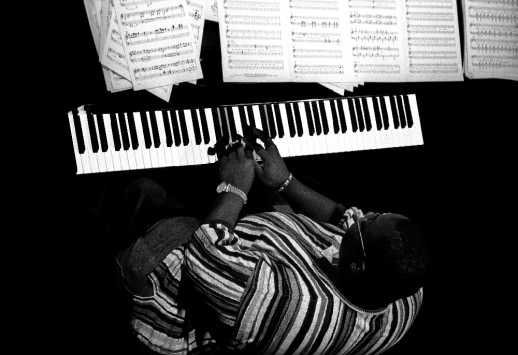 Cyrus Chestnut - The Supper Club, New York, New York, August 24, 1998
1998
Impression numérique chromogène (papier photographique à base de fibre)
33 x 48.3 cm /
13 x 19 in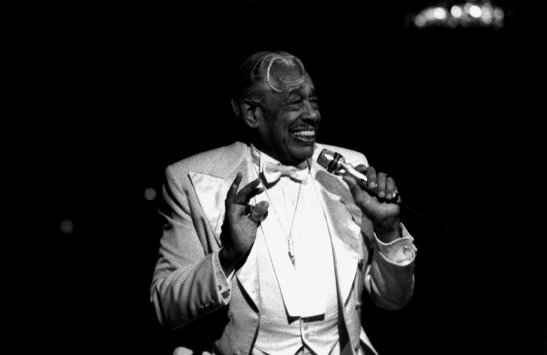 Cab Calloway - Oslo Jazz Festival, The Grand Hotel, August 8, 1987
1987
Impression numérique chromogène (papier photographique à base de fibre)
27.9 x 43.2 cm /
11 x 17 in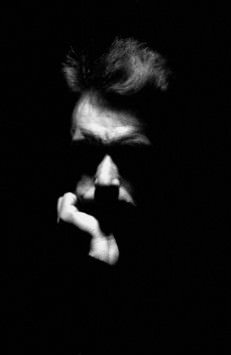 Borah Bergman - Downtown Sound, 173 Christopher Street, new York, New York, March 27, 1977
1977
Impression numérique chromogène (papier photographique à base de fibre)
43.2 x 27.9 cm /
17 x 11 in
Hank Jones & Milt Jackson - The Oslo Jazz Festival, Cosmopolite, Oslo, Norway, August 6, 1997
1997
Impression numérique chromogène (papier photographique à base de fibre)
43.2 x 27.9 cm /
17 x 11 in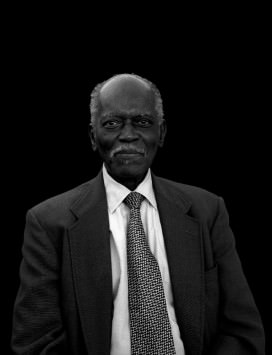 Hank Jones - The Monterey Jazz Festival, Monterey, California, September 16, 2006
2006
Impression numérique chromogène (papier photographique à base de fibre)
43.2 x 33 cm /
17 x 13 in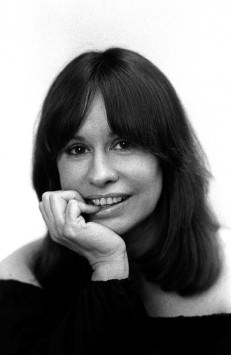 Astrud Gilberto - Downtown Sound, 173 Christopher Street, New York, New York, October 1976
1976
Impression numérique chromogène (papier photographique à base de fibre)
43.2 x 27.9 cm /
17 x 11 in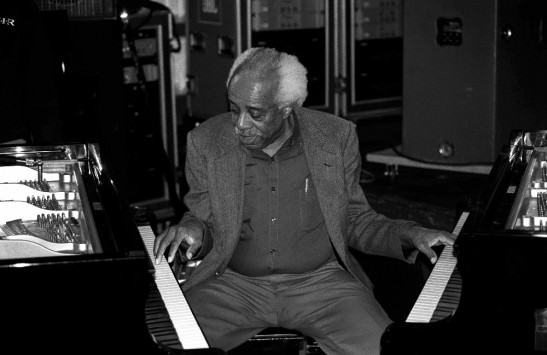 Barry Harris - Eastwood After Hours Rehearsal, SIR Studios, New York, New York, October 15, 1996
1996
Impression numérique chromogène (papier photographique à base de fibre)
27.9 x 43.2 cm /
11 x 17 in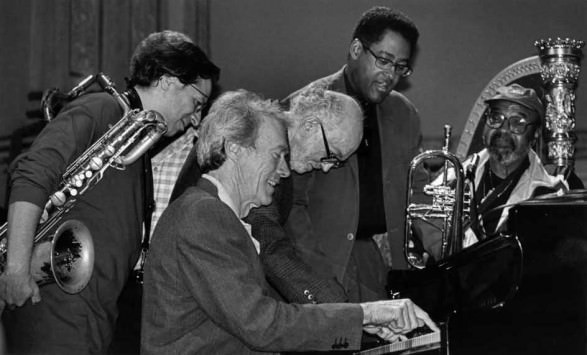 Clint Eastwood with Gary Smulyan, Lennie Niehaus, Jon Faddis & James Moody - Eastwood After Hours rehearsal, Carnegie Hall, New York, New York, October 17, 1996
1996
Impression numérique chromogène (papier photographique à base de fibre)
48.3 x 33 cm /
19 x 13 in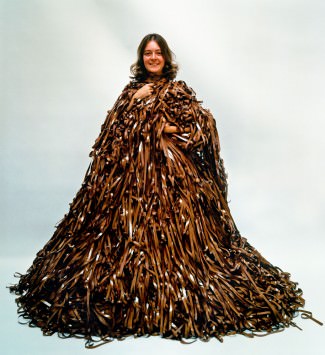 Joan LaBarbara - Downtown Sound, 173 Christopher Street, New York, New York, December 1977
1977
Impression numérique chromogène (papier photographique à base de fibre)
44.5 x 43.2 cm /
17.5 x 17 in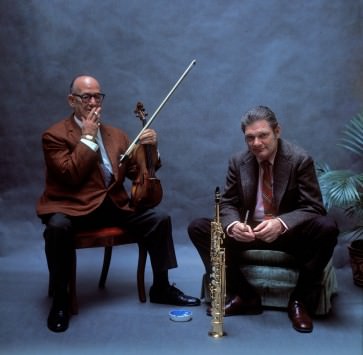 Joe Venuti & Zoot Sims - WARP Studio, 173 Christopher Street, New York, New York, September 30, 1973
1973
Impression numérique chromogène (papier photographique à base de fibre)
43.2 x 43.2 cm /
17 x 17 in
En conjonction avec le Festival de Jazz de Montréal, la Galerie Joyce Yahouda accueille le photographe new-yorkais Hank O'Neal, pour présenter The Golden Age of Jazz, une exposition de photographie liée au monde international du Jazz. Considéré en 2003 par le magazine The New York Times comme étant un photographe majeur aux États Unis, Hank O'Neal est producteur de musique depuis 40 ans, et s'est spécialisé dans le Jazz. Il est actuellement directeur de la Fondation de Jazz d'Amérique (Jazz Foundation of America). '' La première photo d'un musicien de jazz/blues que j'ai prise était en Janvier 1964 (John Hurt au Mississippi) et la photo la plus récente date de Mars 2015 (Steve Coleman, le nouveau gagnant du prix MacArthur). Entre temps, il y en a eu des milliers d'autres. Ces photographies sont uniques, car elles ont été prises, presque sans exception, durant des évènements, des concerts, des enregistrements ou des festivals que j'ai produits de la fin des années 1960 jusqu'à aujourd'hui. J'ai été très chanceux de pouvoir assister à de nombreux et magnifiques rassemblements des meilleurs musiciens de jazz de la seconde moitié du 20eme siècle. Une période, que beaucoup appelleraient ''L'âge d'or du jazz'' (The Golden Age of Jazz).'' (Hank O'Neal)
En conjonction avec le Festival de Jazz de Montréal, la Galerie Joyce Yahouda accueille le photographe new-yorkais Hank O'Neal, pour présenter The Golden Age of Jazz, une exposition de photographie liée au monde international du Jazz.
Considéré en 2003 par le magazine The New York Times comme étant un photographe majeur aux États Unis, Hank O'Neal est producteur de musique depuis 40 ans, et s'est spécialisé dans le Jazz. Il est actuellement directeur de la Fondation de Jazz d'Amérique (Jazz Foundation of America).
'' La première photo d'un musicien de jazz/blues que j'ai prise était en Janvier 1964 (John Hurt au Mississippi) et la photo la plus récente date de Mars 2015 (Steve Coleman, le nouveau gagnant du prix MacArthur). Entre temps, il y en a eu des milliers d'autres. Ces photographies sont uniques, car elles ont été prises, presque sans exception, durant des évènements, des concerts, des enregistrements ou des festivals que j'ai produits de la fin des années 1960 jusqu'à aujourd'hui. J'ai été très chanceux de pouvoir assister à de nombreux et magnifiques rassemblements des meilleurs musiciens de jazz de la seconde moitié du 20eme siècle. Une période, que beaucoup appelleraient ''L'âge d'or du jazz'' (The Golden Age of Jazz).'' (Hank O'Neal)
Communiqué
Presse
Nouvelles
Aucune nouvelle pour le moment.